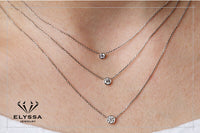 SOLITAIRE DIAMODN NECKLACE
Stack them or wear just a single one add one or take one off!!! Whichever look you prefer, add the signature of Elyssa Jewelry with a diamond to your elegance.
FROM $98
Shop now
WEDDING RINGS
Find the ring that will represent your love forever!
Shop now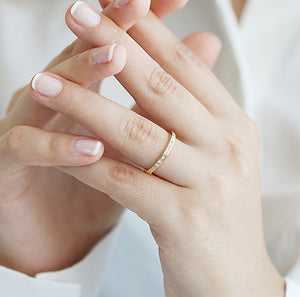 WEDDING BANDS
Superb quality and all handmade designs just for you!
Shop now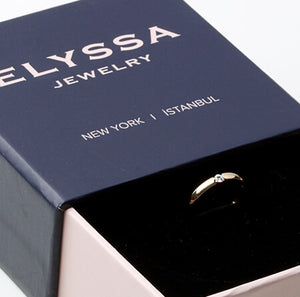 FREE ELEGANT ELYSSA GIFT BOX
MORE DETAILS
Our happy clients with their special moments Elyssa Jewelry designs.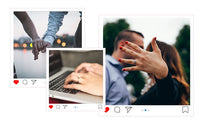 SHARE YOUR SPECIAL MOMENTS WITH US
With your permission we will share the pictures, videos and gif and reels. Some hints on capturing your special Moments that will be forever.
Whether it's your favorite piece of elyssa jewelry or a special moment, here are a few tips on how to take a great shot:

1. 1) Make sure you focus twice also make sure you are in natural light with natural colors.
2. Spontanius images will tell your story better.
3. Share on Instagram using #Elyssajewelry and tag us @elyssajewelry


Would you like to make your love timeless? Elyssa Jewelry's delicate Wedding Bands , Women's Wedding Ring will remind you of your love every time you see and feel it on your finger. Our minimal wedding bands have unique design and flawless workmanship, "High Quality at Reasonable Price". Elyssa Jewelry selection consists of different setting types, many different diamond shapes and three gold color options 14K yellow gold, 14K white gold, 14K rose gold. (18K can also be specially ordered)
Our exquisite diamond pieces can be personalized, we can also special design just about anything you or your loved ones. You can contact our customer service. Your happiness is very precious to us!